We Are Having this Conversation Now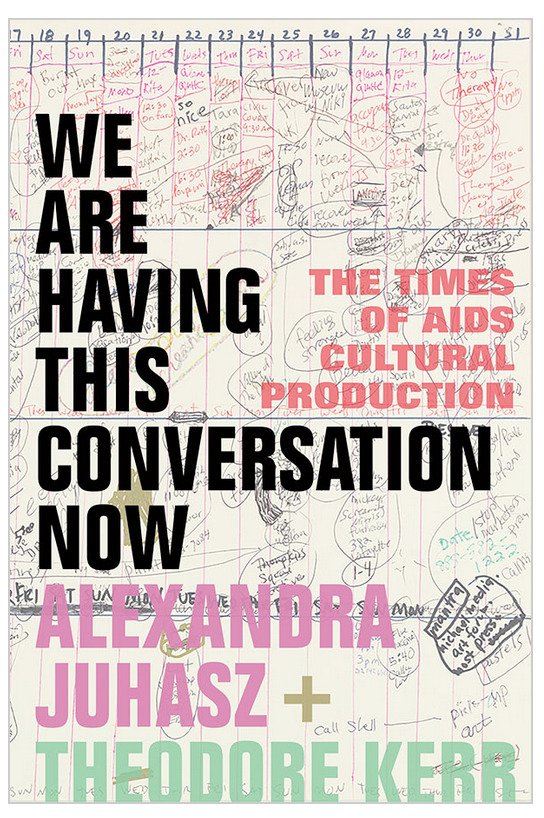 The Times of AIDS Cultural Production, with Ted Kerr, Duke University Press, forthcoming.
In our book we enact and chronicle four steps in a process of using and making items from and for the AIDS archives in hopes of better world-making. We give names to these approaches to the past, steps forward driven by things and their inter-relations, through a dense, lengthy, changing set of conversations: between the two of us, with prized cultural objects, and within an activist community.
Our book models one process—from naming, to conversation, video and God, and to conversational stewardship—while making use of our community's art, actions, and drive and relying upon our respect for each other.
The Times of AIDS Cultural Production, with Ted Kerr
Pages: 264
Published in 2022, by Duke University Press
Topics: AIDS | Archives | Highlight | Video | Works from 2018 |
---